Sorting through the different accommodation options available to seniors can be overwhelming. It can be hard to decide what your needs are vs. your wants, and what sort of residence can give you all the things you're looking for. That being said, determining firstly whether independent or assisted living is right for you can be a good place to start. Let's take a look at the differences.
What Does Independent Living Look Like?
Independent living is what you might expect from the name—senior living that offers more independence for residents who want to live in a community, but maintain their self-sufficient lifestyle at the same time.
Independent living means you have the ability to take care of yourself, but are looking to benefit from things like scheduled social activities or a communal meal space. Independent living also means no longer having to worry about home repairs or maintenance.
What Is Assisted Living?
Assisted living offers a more high-touch experience for seniors that have opted to live in community with other seniors. Depending on the residence and the individual, assisted living can range from help with just a few minor tasks to something approaching constant care.
Sometimes, assisted living simply means gaining access to transportation or the ability to have your groceries delivered. Other times, assisted living can include nursing care or help with basic activities like dressing and bathing.
How Does It Differ From Independent Living?
One of the major differences between assisted living and independent living is the costs associated with additional resident care. Whether it's meal prep, laundry services, or assistance with basic daily tasks, there is a lot of additional help available to residents who choose assisted living.
It is important to note that all of these activities which serve to make life more convenient do add to the monthly costs of living in residence. However, the most important aspect when it comes to deciding between independent and assisted living is not how much they cost, but which one will be best suited to your lifestyle.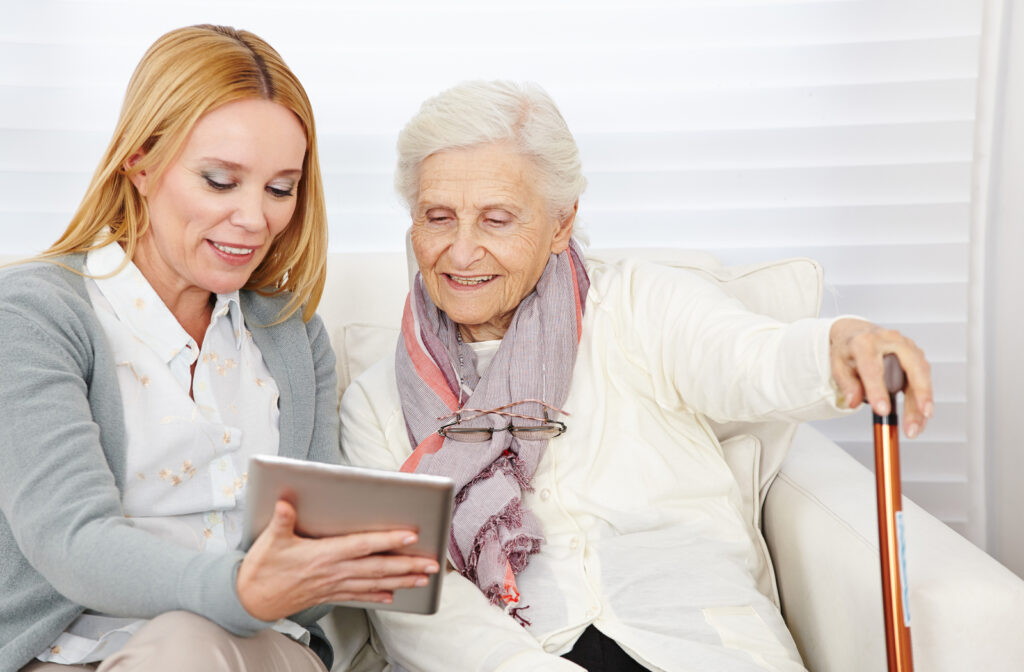 How to Know Which Is Right For You
One way to find out which living situation is the right fit for you is to take a look at a simple list of options to determine which sound like what you're looking for. Then you can make an informed decision based on what independent living has to offer vs. what assisted living has to offer. For example:
Assisted Living:
Meal prep/service
Laundry
Medical assistance
Daily activities assistance
Transportation
Independent Living:
Home and yard care
Communal living (shared indoor or outdoor spaces)
Social activities
If you feel like you'll benefit from having someone give you a hand with your shopping and meals or to take you around town because you no longer drive, assisted living ticks all of those boxes. If, on the other hand, you'd rather not have to look after your lawn or concern yourself with home maintenance costs, but would still prefer to be otherwise independent (whilst maintaining proximity to other people) independent living could be the right fit for you.
Aging In Place
If you're concerned that choosing independent living over assisted living means having to move twice (once the need for extra help arises), don't fret just yet. Many facilities offer independent and assisted living accommodations under the same roof.
The goal of assisted living is simply to make your life less stressful and more comfortable without compromising your independence. Finding a residence that will allow you to slowly add services as you need them will allow you to age in place, rather than force you to move a second time once you require that extra level of care.
Cedar Creek Assisted Living: Find Yourself At Home
At Cedar Creek, we believe everyone has the right to age magnificently, and we'll meet you wherever you're at in your journey. We change as you change, and we will always adapt our level of service to meet your desired level of care. With both independent and assisted living options available, we're renowned as a facility that maximizes comfort and allows residents to age in place. Contact us today to find out more about staying with us.